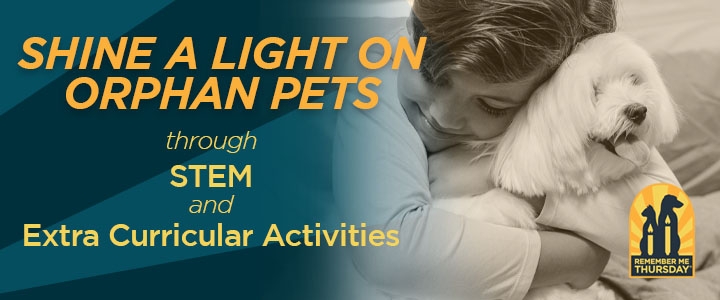 The problems that orphan pets face are very real issues that we are actively working to solve each day and we need your help to do so! Each year on Remember Me Thursday®, Helen Woodward Animal Center unites animal lovers to increase awareness about the many available loving pets, encourage adoption and decrease euthanasia. Sadly, millions of  pets are euthanized annually around the world and millions of wonderful pets are waiting to be adopted in shelters across the United States and worldwide.
You can be part of the awareness campaign that promotes pet adoption by participating in the STEM to the Rescue Contest! Participating can earn you prize money, provide an opportunity to be a leader and practice STEM skills!  Using the engineering design process alongside STEM (science, technology, engineering, and math), create a multimedia presentation with an innovation for helping to solve the problem of orphaned pets worldwide.
Deadline: Wednesday August 31, 2023
Email entries to: [email protected]
See submission guidelines below for more details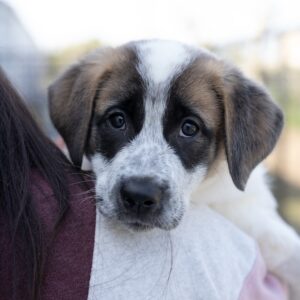 Instructions
Discuss the problems that cats and dogs without homes face, some examples of which are:
Lack of awareness about adoptable pets needing homes and a false stigma that adoptable pets are of a lower quality than pet store or personally-bred animals.
Orphan pets living on the streets because they have no home, which is dangerous and often results in malnourishment and shortened lifespans.
Overpopulating, therefore creating more pets in need of homes and continuing the problem.
Brainstorm solutions to these problems, some examples of which are:
Marketing campaigns that inform people about adoptable pets and entices them to adopt instead of shop. The more animals that get adopted, the more room the shelters have to bring in more orphans!
Education events that improve pet owners' knowledge and debunk incorrect information surrounding adopted pets, such as the belief that they are a lower quality than store pets, which isn't true. People can't start to fix a problem if they never knew it was wrong in the first place!
Supporting the efforts of animal shelters with supply drives and volunteering to help accomplish their day-to-day work. Finding homes for orphaned pets is hard work and the organizations that are committed to it need help to succeed!
Activities and crafts suitable for various ages which support the Remember Me Thursday movement can be found here.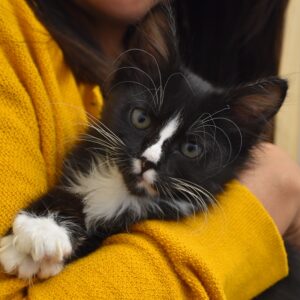 Submission Guidelines
Create a multimedia presentation with your solution, whether it's something you've actually been able to invent or model, or a walkthrough of an idea you want to implement. Submissions can be made by individuals, pairs, or groups from elementary or from middle/high school-aged participants. For a chance to enter please email your submission to [email protected]
Video must be a minimum of one minute long and a maximum of 10 minutes long.
Any person filmed in the video whose face is shown must sign a media release with Helen Woodward Animal Center.
All music and content used must be copyright free.
One winner will be chosen  and awarded $500 for the participant(s)  and $500 to a shelter of their choosing.
Submissions can be used by Helen Woodward Animal Center in any capacity.